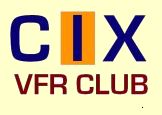 Roving Base Locations
Bristol - EGGD
Bristol is situated in South West England on the southern bank of the Mouth of the Severn. The CIX VFR Club is pleased to have adopted its virtual cousin as our eleventh Roving Base location, from November 2013 to January 2014.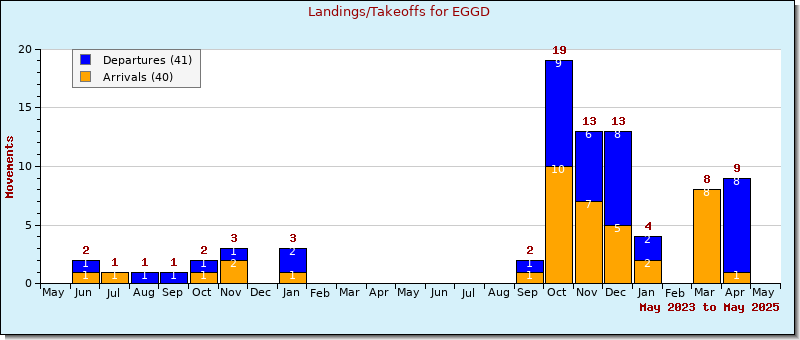 This chart show the Club's flying activity at Bristol over the last two years, as reported by our members using our PIREP facility.
Airfield charts and information are available from the NATS/AIS website
Warning: Take care to avoid confusion with EGTG Bristol Filton, which is a few miles to the north east, and has the same main runway alignment 09-27.
Airfield Data
ICAO : EGGD
Elevation : 13 ft
Located : 7 miles south west of Bristol City.
Runways : 09/27 2011m x 46m
Radio : ATIS=126.025, TWR=133.85, APP=125.65
Nav Aids : ILS/DME: I-RON/I-BTS 110.15
VRPs : Barrow Tanks Reservoir, Bath Racecourse, Cheddar reservoir, Chew Valley, Churchill, Clevedon, East Nailsea, Frome, Hicks Gate Roundabout, M4/J18, M5 Sedgdtoor Services, M5 Avon Bridge, Old Servern Bridge, Radstock, Wells Mast, Weston Aerodrome.
Website : Bristol Airport. Bristol Airport - Wikipedia.
---