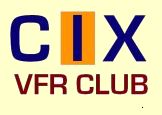 Roving Base Locations
Newcastle - EGNT
Newcastle airport is 5nm North West of Newcastle-upon-Tyne. CIX VFR Club is pleased to have adopted its virtual cousin as our seventh Roving Base location, from February to April 2013.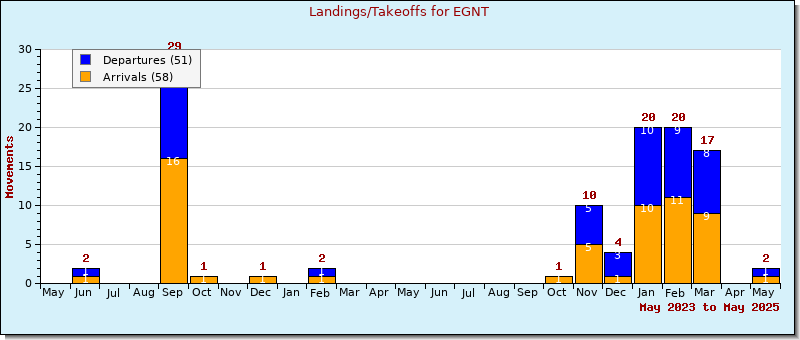 This chart show the Club's flying activity at Newcastle over the last two years, as reported by our members using our PIREP facility.
Airfield charts and information are available from the NATS/AIS website
Airfield Data
ICAO : EGNT
Elevation : 266 ft
Located : 5 miles north west of Newcastle-upon-Tyne.
Runways : 07/25 2329m x 46m
Radio : ATIS=138.375, TWR=119.70, APP=124.375
Nav Aids : VOR NEW 114.25, ILS/DME: I-NC/I-NWC 111.50
VRPs : Blayden, Blyth Wind Farm, Bolam Lake, Derwent Reservoir, Durham, Hexham, Morpeth Rly Station, Ouston disused AD, Stagshaw Masts, Sunderland Harbour, Tyne Bridges
Website : Newcastle Airport. Newcastle Airport - Wikipedia.
---