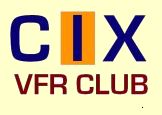 Roving Base Locations
Manchester - EGCC
Manchester airport is 7.5nm South West of Manchester City. The CIX VFR Club is pleased to have adopted its virtual cousin as our fourth Roving Base location, from March to May 2012.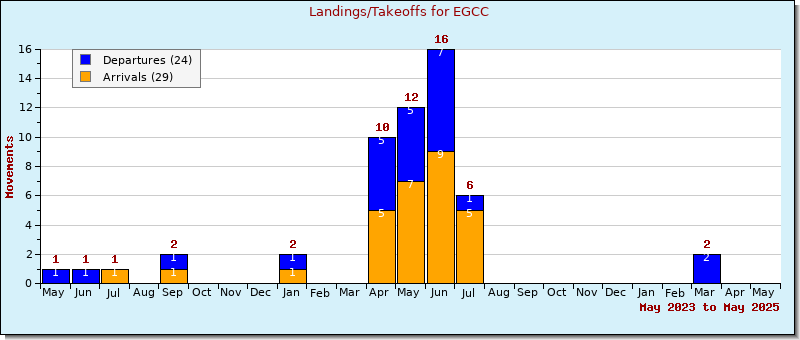 This chart show the Club's flying activity at Manchester over the last two years, as reported by our members using our PIREP facility.
Airfield charts and information are available from the NATS/AIS website
Airfield Data
ICAO : EGCC
Elevation : 257 ft
Located : 7.5 miles south west of Manchester City.
Runways : 05L/23R 3048m x 46m, 05R/23L 3047m x 46m
Radio : ATIS=128.175, TWR=118.625, APP=135.00
Nav Aids : ILS/DME: I-MC 05R 111.55, I-NN 23R 109.50
VRPs : Alderly Edge Hill, Barton A/D, Buxton, Congleton, Hilltop, Jodrell Bank, Rostherne, Sale Water Park, Stretton Disused A/D, Swinton Interchange, Thelwell M6 Viaduct
Website : Manchester Airport. Manchester Airport - Wikipedia.
---