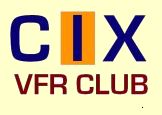 Roving Base Locations
Jersey - EGJJ
Jersey is one of the Channel Islands. The CIX VFR Club is pleased to have adopted its virtual cousin as our second Roving Base location, from October to December 2015.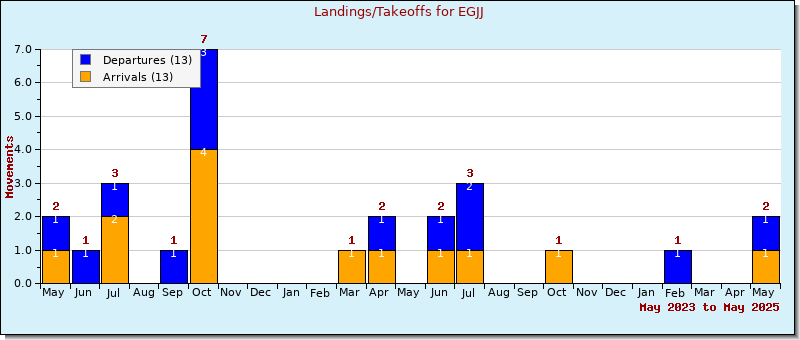 This chart show the Club's flying activity at Jersey over the last two years, as reported by our members using our PIREP facility.
Airfield charts and information are available from the NATS/AIS website
Note:There is a Recommended VFR Route which goes from west of the St Catherines Point VRP to Cherbourg then via the Point de Rozel VRP. This passes through the danger area D036, and you must take care to avoid the restricted areas on the Cherbourg Peninsula.
Airfield Data
ICAO : EGJJ
Elevation : 277 ft
Located : 4 miles west north west of St Helier.
Runways : 09/27 1706m x 46m
Radio : ATIS=129.725, TWR=119.45, APP=120.30
Nav Aids : RNAV: JSY 112.20 ILS/DME: I-JJ/I-DD 110.30
VRPs : Cap de la Hague, Carteret Lighthouse, Casquets Lighthouse, Corbiere Lighthouse, Fremont TV Mast, Heauville, Minquies, Noirmont Point Lighthouse, North East Point, Northwest Corner, Point de Rozel, Roches Douvres Lighthouse, St Germain, South East Corner.
Website : Jersey Airport. Jersey Airport - Wikipedia.
---