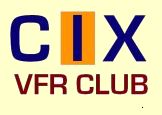 Roving Base Locations
Inverness - EGPE
Inverness airport is an international airport situated at Dalcross, 7nm north-east of the city of Inverness in Scotland. It is one of the Highlands and Islands Airports Ltd operated airports and is important as a destination for tourists to the north of Scotland. CIX VFR Club is pleased to have adopted its virtual cousin as our first Roving Base location of 2018, and gives members easy access to the highlands and islands of the northern extremity of the UK, and it's fantastic scenery in FSX, P3D and X-Plane. Just one of a number of spectacular VFR flight which all members and visitors should make is to fly from Inverness down the Great Glen at around 2000ft, past Ben Nevis (4,412ft, 1345m) and back, or optionally land at Oban (EGEO).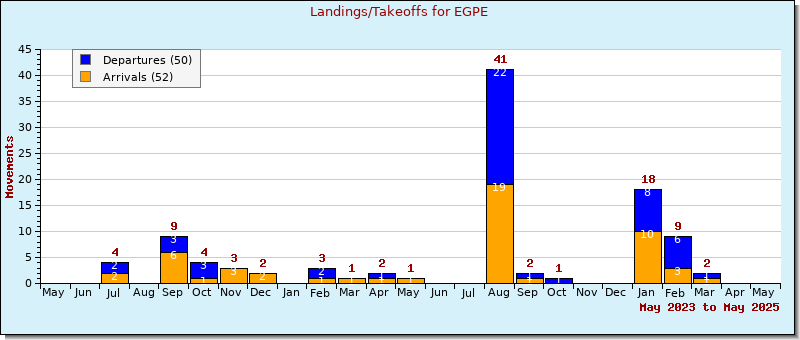 This chart show the Club's flying activity at Inverness over the last two years, as reported by our members using our PIREP facility.
Airfield charts and information are available from the NATS/AIS website and/or from the Club's Inverness Datasheet.
Airfield Data
ICAO : EGPE
Elevation : 31 ft
Located : 7 miles northeast of Inverness.
Runways : 05/23 1887m x 46m, 11/29 700m x 18m.
Radio : ATIS=109.200, TWR=116.40, RAD/APP=122.260
Nav Aids : NDB IVR 328, ILS/DME: I-DX/I-LN 108.50
VRPs : Invergordon; Dingwall; Dores; Tomatin; Lochindorb
Website : Inverness Airport. Inverness Airport - Wikipedia.
---