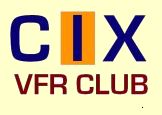 Roving Base Locations
Cardiff - EGFF
Cardiff is situated in South Wales on the northern bank of the Mouth of the River Severn. The CIX VFR Club is pleased to have adopted its virtual cousin as our second Roving Base location, from September to November 2011.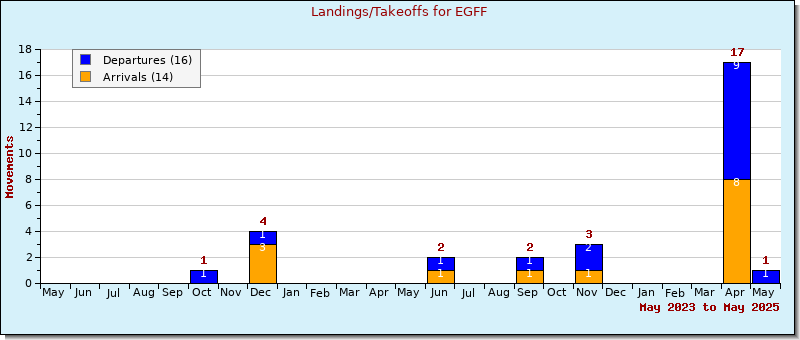 This chart show the Club's flying activity at Cardiff over the last two years, as reported by our members using our PIREP facility.
Airfield charts and information are available from the NATS/AIS website
Warning: Be very sure you positively identify Cardiff, as St Athan RAF base is only 3 nautical miles to the west, and aircraft have not infrequently landed there by mistake.
Airfield Data
ICAO : EGFF
Elevation : 220 ft
Located : 10 miles south west of Cardiff City.
Runways : 12/30 2388m x 46m
Radio : ATIS=132.475, TWR=125.00, APP=128.55
Nav Aids : ILS/DME: I-CWA/I-CDF 110.70
VRPs : Cardiff Docks, Flat Holm Ligthouse, Lavernock Point, M4 J36, Minehead, Nash Point Lighthouse, Nash South, St Hilary TV Mast, Wenvoe TV Mast
Website : Cardiff Airport. Cardiff Airport - Wikipedia.
---