Built in 1935, Alderney Airport is the only airport on the island of Alderney. and was the first airport in the Channel Islands. It is the closest Channel Island airport to the south coast of England and the coast of France. Alderney is unique amongst Channel Islands airports in having three operational runways.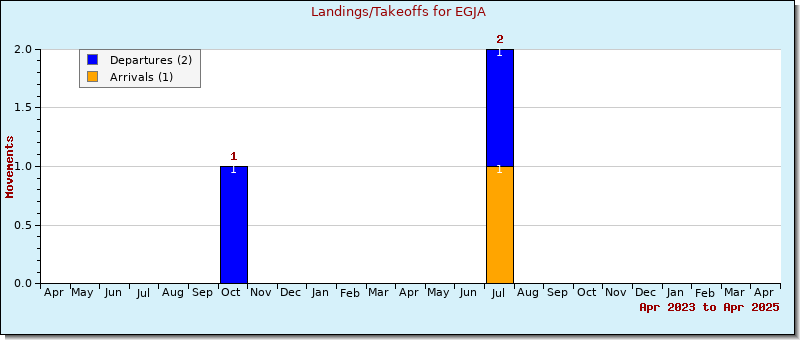 This chart show the Club's flying activity at Alderney over the last two years, as reported by our members using our PIREP facility.
Airfield information available from the UKGA website and/or from the Club's Alderney Datasheet.
Airfield Data
ICAO : EGJA
Elevation : 288 ft
Located : At the westewrn end of the Island of Alderney.
Runways : 08/26 880m x 18m Asphalt : 14/32 732m x 37m Grass : 03/21 496m x 37m Grass
Radio : Guernsey App=128.65 Alderney Tower=125.350 Alderney Ground=130.500
Nav Aids : NDB ALD 383
VRPs : Casquets Lighthouse; West of Cap de la Hague
Website : Alderney Airport . Alderney Airport - Wikipedia.