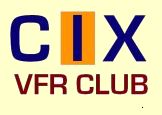 Roving Base Locations
Wick - EGPC
Wick John O'Groats airport is nestled in the far north of the mainland of Scotland in Caithness and Sutherland and offers unspoilt natural surroundings within small, enterprising communities. Wick was once a Viking settlement, and one of the busiest herring fishing ports in the UK. It is now home to the Castle of Mey and Old Pulteney whisky distillery.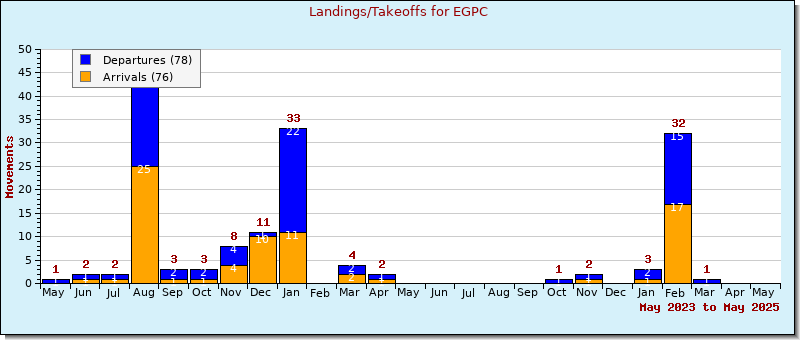 This chart show the Club's flying activity at Wick over the last two years, as reported by our members using our PIREP facility.
Airfield charts and information are available from the NATS/AIS website and/or from the Club's Wick Datasheet.
Airfield Data
ICAO : EGPC
Elevation : 126 ft
Located : 1 mile north of Wick.
Runways : 13/31 1825m x 46m.
Radio : ATIS=113.600, App/TWR=119.700, RAD/APP=122.260
Nav Aids : VOR/DME WIK 113.600 NDB WCK 344
VRPs : Loch Watten; Keiss Village; Lybster Village
Website : Wick Airport. Wick Airport - Wikipedia.
---