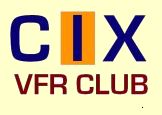 Roving Base Locations
Dublin - EIDW
Dublin is situated near the East coast of Ireland. The CIX VFR Club is pleased to have adopted its virtual cousin as our Roving Base location, from November 2014 to January 2015. It is not in the United Kingdom, but is included in the AFE Flight Guide.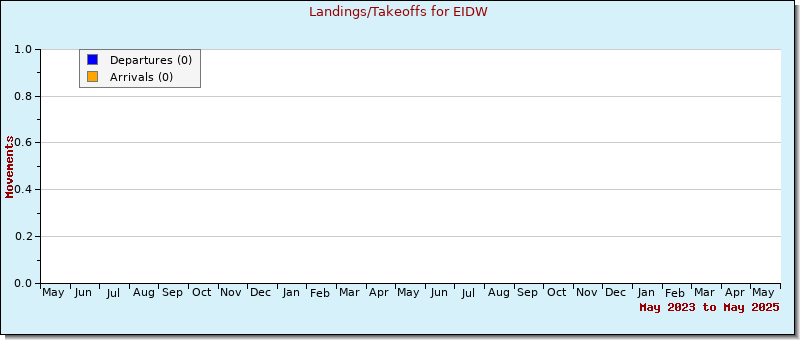 This chart show the Club's flying activity at Dublin over the last two years, as reported by our members using our PIREP facility.
Airfield charts and information for Dublin are available from the IAIP website
Airfield Data
ICAO : EIDW
Elevation : 242 ft
Located : 5 miles north of Dublin City.
Runways : 10/28 2637m x 45m, 11/29 1357m x 61m, 16/34 2072m x 61m
Radio : ATIS=124.525, TWR=118.60, APP=121.10
Nav Aids : ILS/DME: I-DE/I-DW 108.90 on 10/28, and I-AC 111.50 on 16
VFR Zone Entry

South: Bray Head VRP
North: Skerries
North- West: Dunshaughlin
West: Kilcock / Maynooth
South-West: Naas / Clane (!! MATZ Transitions !! )

Website : Dublin Airport. Dublin Airport - Wikipedia.
---