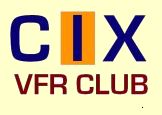 Special Aircraft
Selected for special events
Occasionally, Club events feature particular or unusual aircraft which members are required to fly in accordance with the event rules. Sometimes members will find an unusual and interesting aircraft they wish to share with other members. Such aircraft will be found on this page.
---
Schleicher ASW28
Gliding is a whole different branch of aviation with its own special skills and challenges. The Schleicher ASW28, was adopted as the Club's standard glider for a gliding event in 2009. The aircraft is fitted with the Cambridge Instruments Glider Gauges (CAI-Set) gauges for competition use.
Originally made for FS2004 it works perfectly well in FSX including a simulated winch launch facility. Why not give gliding a try? It's - different!
The two zip files provided can be placed in the appropriate main FS folder and when unzipped, will place all the files in the correct places.
---
Cessna 206
In January 2012, we all flew floatplanes/seaplanes from Key Largo Ocean Reef Club - to Key West, Florida, all along the chain of islands called the Florida Keys, and home to many of the well-heeled. The scenery, even the default, was stunning - the sea just so inviting for a swim.
This is the Carenado Cessna 206 floatplane, with the real world Key West Seaplanes tail art added by a Club member.
---
Antonov AN2
The Antonov AN2 is the world's largest biplane. The first aircraft designed by Oleg Antonov in 1946, it became a workhorse for rural Russian transport in the Soviet years. Most have now been sold into private hands and many still fly. This one was created for FS2004 by Vladimir Zhyhulskiy and downloaded from AVSIM. It also works in FSX, except for a few details. It was "imported" by the Club and given a suitable makeover. The Cyrillic words along the side say Cix VFR Club, of course!
G-CXAN was flown by a member for our March 2012 Biplane Event. Departing from Biggin Hill, members had to fly as far north and back to Biggin as they could without refuelled. The AN2 "Annushka" made it to Sherburn in Elmet and is seen here overhead Sherburn.
---
Cosmo Strike
What's this?
Some members fly microlights (ultralights) on Club nights and report that they are having a lot of fun with them.
This is the Cosmo Strike flexwing from the Lago Ultralight collection. These are payware, but freeware microlights can be found on the web. A Club liveried Evektor Eurostar G-CIXK can be found on the Club Aircraft page.